Music students share talent at Eskenazi Health
Once again this year, students from the UIndy Department of Music and its Pre-College Music Program are using their talents to entertain and soothe patients, staff and visitors at Sidney and Lois Eskenazi Hospital.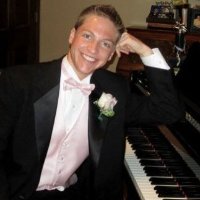 UIndy's Community Music Service Fellowship, coordinated by associate adjunct professor Minju Choi, enables participants to perform afternoon concerts in the hospital's Eli Lilly & Co. Foundation Concourse, which features a grand piano. The fellowship is available to all creative UIndy and advanced pre-college-level students in good academic standing. The program launched last year and resumed Monday with a performance by senior Music Teaching major Daniel Watson on piano.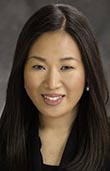 Open to the public, upcoming CMSF concerts scheduled so far include:
1 p.m. Thursday, Oct. 23 – Ryan McKibben (pre-college student), piano
Noon Thursday, Oct. 30 – Abby Egenolf, piano, and Sarah Page, violin
3 p.m. Friday, Nov. 14 – Jessica Spiars, piano, and Natalie Covert, piano
1 p.m. Monday, Nov. 24 – Allison Vickery, piano
Noon Monday, Dec. 1 – Carrie Atkinson, piano
Noon Tuesday, Dec. 16 – Brandon Vos, piano
Read more about the program here.