Study: Metal theft costs county $8M a year
Though often easy to prevent, incidents are increasing, UIndy prof says
NEWS COVERAGE
Indianapolis Star
WXIN
WISH
WTHR
Metal theft has increased dramatically in Marion County during the past few years, rising from an average of seven incidents per day in 2008 to approximately 11 per day in the 2011-2013 period, according to a new study from the University of Indianapolis.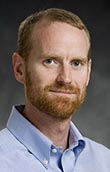 Catalytic converter thefts have nearly doubled, appliances are increasingly popular targets, and the crimes seem to be concentrated in specific areas of the city, the study found. Although the exact cost is difficult to measure, the estimated total loss was more than $16 million over the two-year study period, averaging about $690,000 per month or more than $8 million per year.
However, property owners can prevent many of these crimes by taking simple precautions, says Kevin Whiteacre, associate professor of sociology and criminal justice and director of UIndy's Community Research Center.
"People need to know that this is a serious situation, but they can reduce the odds and keep these things from happening," Dr. Whiteacre says.
With help from student research assistants Harry Dickson (now a junior) and Jessica Leaman (now a graduate), Whiteacre compiled and analyzed local crime data in collaboration with the Indianapolis Metropolitan Police Department and the Multi-Jurisdictional Offender Strategy Team, which works to prosecute and prevent property crimes in Marion and surrounding counties.
Metal theft is defined as the theft of items, not for use in their current form, but to be sold as scrap. The incidence seems to have risen worldwide over the past decade along with increasing demand and higher prices for various metals.
Wiring, plumbing and air conditioners are often stolen for their copper content. Automotive catalytic converters contain valuable platinum, rhodium and palladium. Other common targets include aluminum siding, gutters, manhole covers and storm water grates.
Among the key findings:
Catalytic converter thefts during the two-year study period from October 2011 through September 2013 averaged two per day — nearly twice the rate found in a 2008 pilot study. Often occurring at long-term parking facilities and car rental businesses, they now represent 14 percent of all local metal thefts, up from 9 percent in 2008.
Thefts of appliances such as furnaces and refrigerators accounted for 25 percent of the total during the study period, up from 11 percent in 2008. This finding suggests that, as seen in other parts of the country, metal thieves are increasingly organized and often using trucks to haul away more and bigger loot.
Such crimes are not equally distributed around the city. Five of IMPD's 33 coverage zones account for more than a quarter of all metal thefts.
Despite growing national and international acknowledgement of an increasing problem, major law enforcement agencies generally do not track metal theft as a specific category of crime, Whiteacre says. As a result, there is limited understanding of the true scope of the issue and how to combat it.
"For all practical purposes, no one's collecting data nationally on this huge property crime issue," Whiteacre says. "As a society, we need to determine what types of interventions are available, which ones work, and where they would be most effective."
Most metal thefts are crimes of opportunity, the researchers say. Individual property owners can reduce their risk by taking simple, common-sense steps:
Keep garage doors closed.
Pull vehicles into garages at night.
Park in secure places, with lights and controlled entry points.
Communicate with neighbors about crime and suspicious activity.
Be especially alert after a theft in the area.
Maintain vacant property. Under certain circumstances, state law allows neighbors to intervene and clean up others' neglected lots, which can attract crime.