In the news: Poli Sci, Business, Anthropology
With local elections approaching and the presidential campaign heating up, UIndy's Dr. Laura Merrifield Albright is getting a lot of media calls.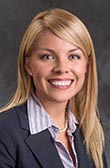 The assistant professor of Political Science was a guest Thursday on WFYI radio's No Limits with jost John Krull, discussing voter apathy and local efforts to inspire civic engagement. Listen to the program here.
That same day, Albright was tapped by WTHR to review the previous night's GOP debate, citing Carly Fiorina as a clear winner. See that report here.
Sunday, Albright served as a panelist on WXIN's weekly IN Focus political talk show, discussing various issues. Watch a clip here.
* * *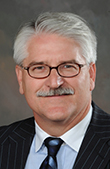 Dr. Larry Belcher, dean of the School of Business, again was invited last week to the WTTV-CBS4 studios to discuss the latest economic news, in this case the Federal Reserve's decision not to raise interest rates. Belcher said the decision was understandable, but the abnormally low interest rates are causing some stress as well, especially for certain types of investors.
"There are encouraging signs, but at the same time, economic growth is not where it needs to be," he said. "For a lot of people on fixed incomes, a lot of older people, this has been a really difficult environment for them economically." Watch the clip here.
* * *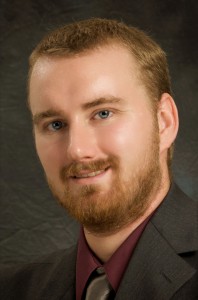 Dr. Christopher Moore, associate professor in the departments of Anthropology and Physics & Earth-Space Science, is making news with the ongoing archeology work he and his students are doing at a historic site near Delphi, Ind.
A news report about a public event the group helped to stage over the weekend is now appearing around the state via the Associated Press. Read the original Kokomo Tribune version here.