Gerburg Garmann to present at Harvard workshop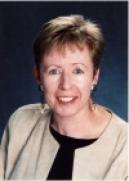 Gerburg Garmann, professor and assistant dean, global languages & cross cultural studies, will give a July 2018 workshop on Movement, Interaction, Play: Three Paintings as Embodiments of Empathy, Conversation and Entrainment in Motion as part of a conference on movement and cognition.
The event will take place July 27 – 29 at the Joseph B. Martin Conference Center at Harvard Medical School in Boston.
"I am elated to be able to combine my artwork (the three paintings in question are my own) with my literary criticism approach in the medical field of neuroplasticity," Garmann said.