Music department shares talent at Eskenazi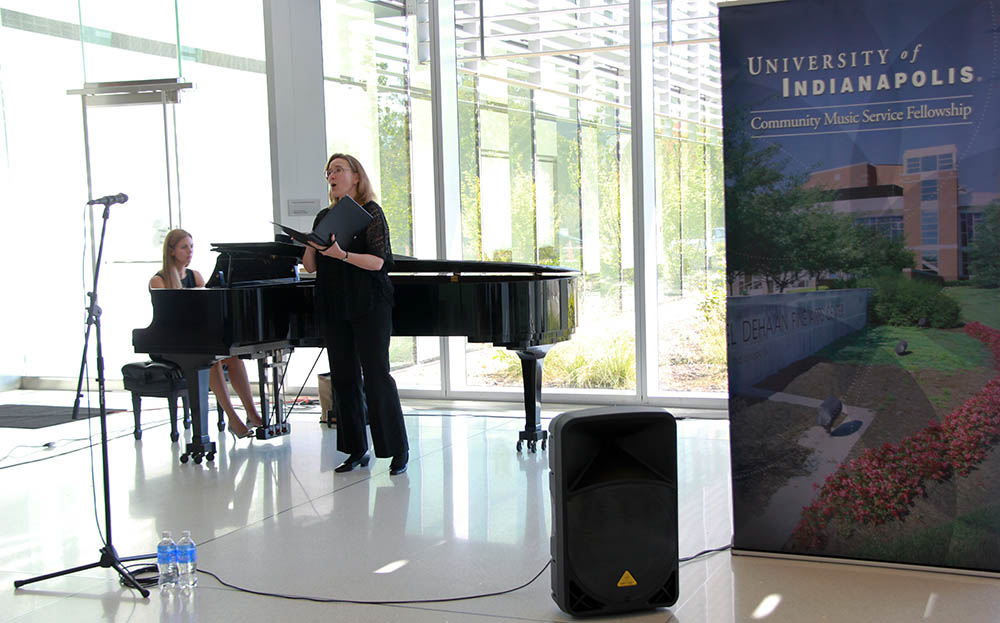 Music faculty members Elisabeth Hoegberg and Mitzi Westra performed Tuesday to kick off the third round of UIndy Community Music Service Fellowship concerts at Sidney & Lois Eskenazi Hospital. (Eskenazi Health photo)
Students and faculty from UIndy's Department of Music are once again taking their talents out into the community through a series of daytime concerts this semester at Eskenazi Health.
Now in its third season, the University of Indianapolis Community Music Service Fellowship brings one-hour performances to the Eli Lilly and Company Foundation Concourse on the main level of the Sidney & Lois Eskenazi Hospital, located off West 10th Street at 720 Eskenazi Ave. The concerts not only enhance the atmosphere for hospital patients, staff and visitors, but are open to the public as well.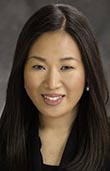 The CSMF program is coordinated by associate adjunct professor Minju Choi, a celebrated pianist in her own right, and made possible by the Marianne Tobias Music Program at Eskenazi Health. The fellowship is available to UIndy college-level and advanced pre-college-level students in good academic standing.
The new round of concerts kicked off Tuesday with a performance by Assistant Professors Elisabeth Hoegberg and Mitzi Westra. Upcoming dates include:
Friday, Oct. 23, at noon: Joe Jones, guitar
Tuesday, Nov. 3, at 3 p.m.: Carrie Atkinson, piano
Thursday, Nov. 5, at 1 p.m.: Jessica Spiars, piano
Friday, Nov. 13, at 1 p.m.: UIndy Student String Quartet
Tuesday, Dec. 1, at 11 a.m.: Allison Vickery, piano