Dining hall renovations underway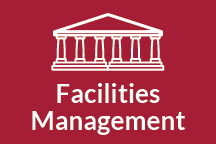 Changes are coming to the UIndy dining hall.
In January 2017, the University contracted with Quest Food Management Services to enhance the dining experience and food options on campus. Quest, one of the top university dining providers in the country, immediately solicited input from students, faculty and staff to determine how it could best meet the needs of the growing campus and brought in new leadership to guide the effort.
Beginning July 31, work will begin to implement the outcomes of that feedback through several renovations to the area, including new flooring, freshly painted walls, energy efficient lighting and updated serving lines. These renovations will modernize the Dining Hall while improving traffic flow for diners. The work will require the Dining Hall be closed during construction and reopened prior to the beginning of the fall semester. Meals will continue to be served during this period in the Atrium and Student Engagement space.
Quest will also debut several menu enhancements with the start of the semester, including made-to-order sushi offered in the Health Pavilion, new international and homestyle meal offerings, improved grab-and-go options and expanded nutrition and allergen labeling.
A design board with examples of the new space is on display outside the dining hall.
Contact Quest with any questions about the plan.