UIndy hurricane response: A message from President Rob Manuel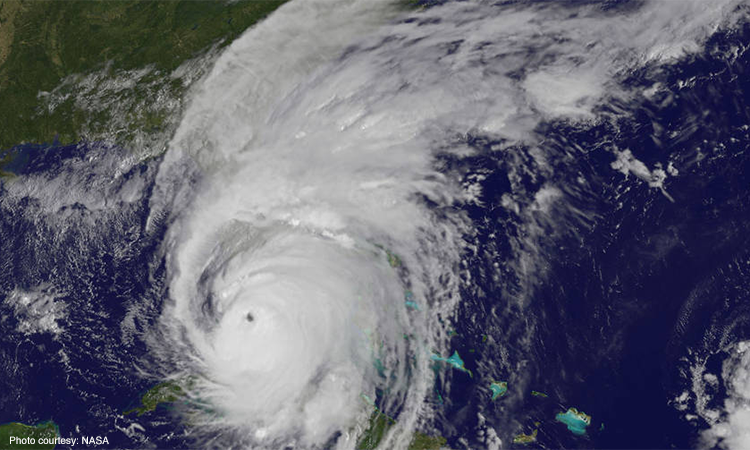 It seems like the strength and generosity of our community are needed again as Hurricane Irma moves through Florida. The two natural disasters our Nation experienced so close together will try the capacity of all of our support structures.
I am proud of the recent responses from our UIndy students, faculty, and staff. You have all come together in this time of need to offer help and support for those in harm's way. Given the incredible history we have of providing hospitality and help to those in need, I am sure we will rise to the occasion once again.
As with Harvey, members of our Student and Campus Affairs staff have reached out to students who in some way are affected by the storm. Our Alumni Engagement staff are reaching out those graduates who are in areas impacted by Irma, and I have been in touch with members of our Board of Trustees in Florida. We stand ready to help them, and are committed to them in their time of need.
FEMA: How you can help hurricane survivors
Kory Vitangeli (kvitangeli@uindy.edu or 788-3485), and Rev. Jeremiah Gibbs (gibbsj@uindy.edu or 788-2058) can assist you in connecting to the University's relief efforts. Please be in touch with them should you feel called to offer support in the aftermath of Irma. If you know of any member of our community that is in need, please let either Kory or Jeremiah know. The two of them will be able to connect those in need to the necessary resources. Or click here for ways to help.
Charity Navigator: Research and donate to nonprofit groups assisting survivors
Lastly, please keep the victims of both Harvey and Irma in your prayers. The utter devastation in Florida and other regions seems difficult to fathom. They will need compassion and support from our entire country as they begin their path of recovery.
There are several ways you can help in the relief efforts:
1.  Give Blood
The Indiana Blood Center will be coming to UIndy on Friday, September 22nd from 9am-2pm. The blood mobile will be set up outside of Schwitzer and will be taking walk-in appointments. Please consider donating!
2.  Purchase supplies for UMCOR Hygiene Kits
United Methodist Committee on 

Relief

 (UMCOR)

 – The UIndy Office of Student & Campus Affairs & the Office of Ecumenical & Interfaith Programs are partnering with UMCOR to provide hygiene kit supplies to victims of 

Hurricane

 Harvey & Hurricane Irma. 

Donations

 of the following items, along with their specific requirements, can be dropped off at the Student Affairs Office located in Schwitzer Student Center, 210 to be placed into kits for the 

relief

efforts

. 

Please drop off any supplies by 

September 22, 2017

 to Schwitzer 210.  
Hygiene Kit Materials
1 hand towel

15 x 25 inches to 17 x 27 inches
Kitchen, cleaning, and microfiber towels not acceptable
1 comb

Comb needs to be sturdy and longer than 6 inches long
No pocket combs or 

picks

 please
Rattail combs and combs without handles are acceptable with a minimum of 6 inches of teeth
1 metal nail file or nail clippers
1 bath-size soap

3 oz. and larger sizes only
No Ivory or Jergens soap due to moisture content
Do not remove from original packaging
1 toothbrush

Adult size only
Do not remove from original packaging
6 adhesive bandages

¾ inch to 1 inch-size
Common household Band-Aids
1 plastic bag

One-gallon size sealable bag only
Monetary donations
Cash/check donations can be submitted to the Student Affairs Office located in Schwitzer Student Center, 210. Donations will be given to food banks in both Houston and Florida once collections are complete.  Please contribute any cash donations September 22, 2017 to Schwitzer 210.
– President Rob Manuel