December 2017 graduation: Josie Seach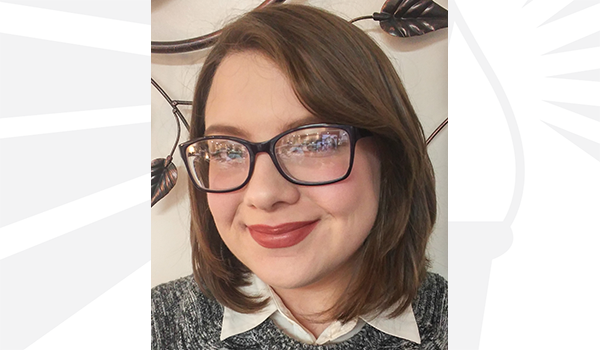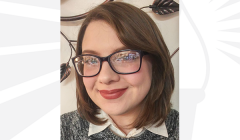 Josie Seach is continuing a family tradition by attending the University of Indianapolis, with a major in literary studies and a minor in computer science. Her mother and grandmother both graduated from the University, and Josie will follow in their footsteps in December 2017. We talked with her about her plans after graduation and how her campus experiences (including her work with the University's Marketing & Communications Department) prepared her to take the next step.
Q. What's next after graduation?
A. I'm particularly interested in using digital marketing tools to assist nonprofits, especially those related to the arts, technology, and literacy. Long-term, I hope to either continue on this path or obtain a Master of Library and Information Science or Master's in Human-Computer Interaction and find work that allows me to help with others' literacy, both traditional verbal literacy and information/technology literacy.
Q. I heard that you will get some recognition from Etchings magazine! Could you tell me a little more about that?
A. Yes, I submitted three poems, and all three were selected for publication. This is my first time being published anywhere, and also my first time getting into Etchings. I've submitted art and other pieces in the past that were not selected. I had hoped to get into the magazine before graduating, and I'm glad to have gotten the chance to see that wish through. I wrote and refined the poems with the help of a workshop class, and it's fulfilling to see that work recognized.
Q. Tell me about your experience working in the UIndy communications and marketing department.
A. Working for this department has given me the insight and tools I'll need to succeed in other marketing or writing jobs, and I now feel confident in applying for these sorts of positions, not only because of the wonderful opportunity to work in marketing, but also because of the numerous other opportunities I've had, like editing for Etchings and tutoring in the Writing Lab. I was able to attend an academic conference and present one of my literary research papers. Another class gave me the freedom to research something I believe could be used practically—I studied an informal, online community of librarians, and used this precedent to launch research on ways a library might be able to utilize social media to reach and assist patrons.
Q. Was there anyone at UIndy who mentored you?
A. My department has gone above and beyond helping me succeed. Every professor has been so supportive, even before I declared a major in the English department. I want to especially thank Dr. (Molly) Martin and Dr. (Jennifer) Camden for working with me to form a plan when I realized that a class I needed to graduate conflicted with a class for my minor, as well as when I later realized that I needed to add a class to fulfill an elective requirement. Had they not been so generous with their assistance, I would have needed to wait another semester to graduate.
Q. Looking back on your time at UIndy, do you have any advice for incoming freshmen?
A. I think a lot of freshmen worry about their futures when they begin college, especially those who haven't decided on a major yet. There's a debate on whether to pick something lucrative or to pick something you love; I feel there doesn't need to be a mutual exclusion there. Pick something you're good at and interested in, and there will be ways to apply what you learn. Give yourself time to figure out your strengths, play those strengths up, and work with the University to find opportunities to apply your skills and education.
Read about other 2017 December graduates.
Learn about 2017 December graduation.