Traffic update for Windermire Street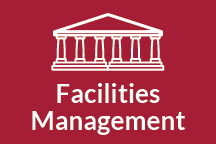 Beginning Monday, May 7, there will be no parking on Windermire Street while construction crews convert it to two-way traffic from the Good Hall parking lot entrance to Otterbein. This is currently a one-way street from Otterbein to State Street. The map below shows the new traffic pattern. Signs will also be posted to help drivers with this change.
Please note that Windermire will remain one-way traffic just past the Good Hall parking lot entrance to State Street, but the diagonal parking spaces will be changed to parallel parking spaces to accommodate emergency vehicle access. The two-way traffic stretch along Windermire will be repaved this summer.
If you have questions, please contact Dusty Bodart, Director of Grounds, at (317) 788-3258 or bodartd@uindy.edu.