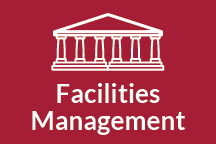 This is the second in a series of parking updates associated with the 2018 new academic year. Learn more at uindy.edu/parking.
As we prepare for Fall 2018, we wanted to make you aware of our work over the past 12 months to address parking concerns. We held many public meetings with members of our campus community and discussions with our neighbors. We also consulted with experts in parking logistics to design ways to address our parking issues as we explored the need for increased parking spaces, solutions to inefficient traffic flow, and safety.
We want to share with you the results of that work and let you know of some changes you can expect at the start of the new academic year.
Highlights of changes you will notice when you return to campus:
We added new spaces and redistributed permits to allow for more effective use of our existing spaces:
A total of 136 new parking spaces will be created and finished in the Fall semester.
We increased the faculty/staff parking outside of the Health Pavilion to accommodate all who work in that building.
We created reserved parking areas for adjunct faculty and commuter students.
We reorganized our student parking lots so they can have safe and secure spots.
A new, centralized visitor parking location will be created in Lot 14 to accommodate the Office of Admissions and the increase in external partners who come to campus.
A new 300+ satellite lot (0.2 miles away from campus on Hanna Ave.) has been secured. Shuttle services will be provided 

7:00 am – 5:00 pm

, 

Aug. 27 – Sept. 7

.
When you receive your parking pass, you will have both a color and a lot number that corresponds with your parking assignment. Permits have been redistributed so the lot you use is in close proximity to the buildings you visit most often. This means parking capacity will better correspond with the number of spaces available near each building.
Once the new University Lofts apartments are completed, and once our new industrial buildings on Shelby Street are converted to accommodate the arts and engineering programs, we will be adding significantly more parking to our inventory.
We created some resources to answer your questions about the new parking allocations. You can visit uindy.edu/parking, email parkingquestions@uindy.edu, or call 317-788-3386 with any questions you may have about parking at UIndy.
In addition, we are planning open house forums throughout the semester to get your feedback about parking. The first will be Noon – 1:00 pm, Thursday, Aug. 16 (Schwitzer Student Center, Room 013). See additional dates.
As we return for the academic year, we also want to remind you of two things. First, after 5:00 pm and on weekends, nearly all lots are open. And second, in the spirit of being good neighbors to the surrounding community, we ask that you consider your parking habits in neighborhoods adjacent to campus. Beginning this fall, cars parked illegally in adjacent neighborhoods will be ticketed according to city ordinances.
We will continue to monitor our parking situation, as we know these changes will not solve every issue we have. We appreciate your feedback and encourage you to let us know about parking challenges you might experience.  While we have made changes this academic year, we want you to also know that our working group is continuing to assess, identify and implement changes for our growing population that will continue in the coming months and years.
Thank you,
University of Indianapolis Parking Group
Layne Maloney, Executive Director, Facilities Management
Dusty Bodart, Director of Grounds, Facilities Management
David Selby, Chief of University of Indianapolis Police and Director of Campus Security
Hailey Padgett, Assistant Chief, University of Indianapolis Police
Kory Vitangeli, Vice President for Student & Campus Affairs, Dean of Students
Andrea Newsom, Vice President and General Counsel, President's Office
Neil Perdue, Vice President for University Planning & Strategy
Corey Wilson, Associate Vice President and Special Advisor to the President for External Relations
Ron Wilks, Vice President, Enrollment Services
Jeanette DeDiemar, Vice President and Chief Marketing & Communications Officer