Community Health Network selected as sports medicine healthcare provider for UIndy Athletics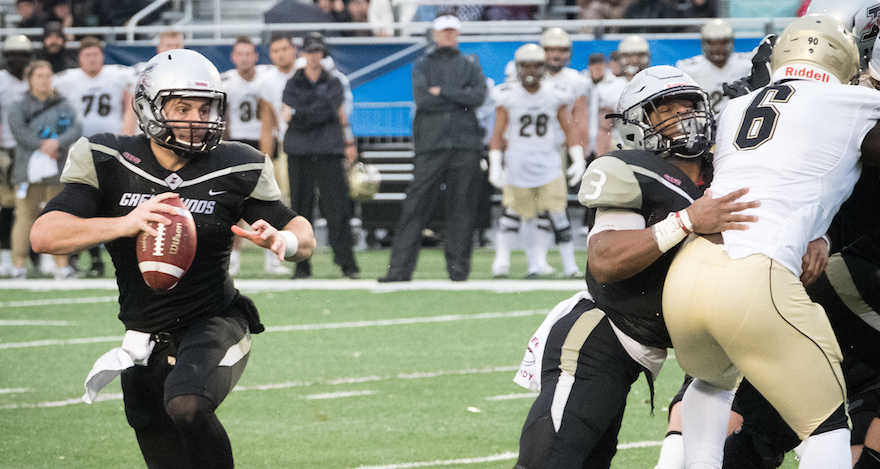 INDIANAPOLIS – The University of Indianapolis announced today the selection of Community Health Network as the provider of sports medicine healthcare for the University's athletics program, expanding the current partnership between the two entities while creating a unique model for healthcare, education and athletic training in higher education. The partnership also expands opportunities for research, education and access to healthcare for UIndy employees and students.

One of the largest providers of sports medicine healthcare in central Indiana, Community Health Network has developed a standout reputation with professional teams such as the Indy Eleven and Indy Fuel. Community will provide nearly 700 student athletes with the same expertise and quality in sports medicine and athletic training.
"When we looked to a provider that could be an innovative and effective partner and best serve one of the strongest athletic programs in Division II, Community's expertise and record stood out. With Community's reputation for excellence in healthcare, integration of ground-breaking technology and medical specialties such as sports medicine, we both saw the opportunity to a create a model in higher education to benefit the entire UIndy community," said Robert L. Manuel, University of Indianapolis president.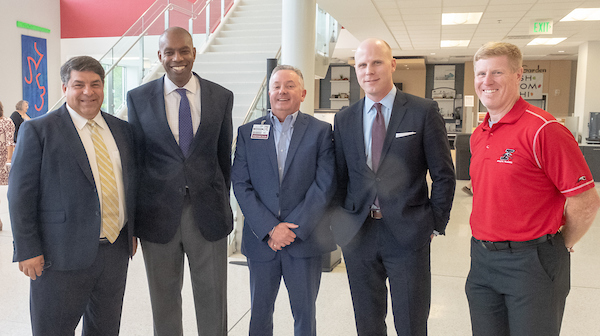 "We are excited to deepen our current relationship with UIndy through the addition of sports medicine services," said Nichole Wilson, vice president of retail services for Community Health Network. "The ability to leverage our organizations' collective strengths to innovate how future health care providers are trained and how we deliver care is what makes this a great partnership. Sports medicine is another avenue by which we can do just that."
The unique partnership expands access to athletic trainers, diagnostic and treatment services including physical and occupational therapy, orthopedics, women's health and concussion rehabilitation. With the focus on urgent and emergent medical management, the partnership will provide faculty and students with additional teaching, research and educational opportunities for healthcare majors, including collaborative networking with Community professionals.
"The UIndy Sports Medicine Program provides another outstanding opportunity for Community Health Network to expand on our already unique relationship with the University of Indianapolis," said Dr. David Kiley, President of Community Health Network's South region. "This program enables Community Health Network to further our Mission, Vision and Values in the community by providing exceptional Sports Medicine care and experiences to an extraordinary group of student athletes while also collaborating with the University of Indianapolis in providing exceptional healthcare-related learning experiences for their impressive student body. We feel this collaborative relationship will strengthen the learning experiences for the UIndy students and that these remarkable individuals will go on to be deeply committed to enhancing the health and well-being for those in the communities in which they later serve."
The sports medicine healthcare agreement with Community Health Network is the latest stage in the evolution of a growing partnership, which includes the Nursing Academy, an academic partnership between Community and the University of Indianapolis that offers an accelerated path for students to earn a Bachelor of Science in Nursing degree. Additionally, the Health Pavilion hosts an annual Multidisciplinary Symposium that brings together hundreds of Community health professionals and University of Indianapolis students and faculty to share research and presentations on the latest healthcare trends.
"The goal shared by Community Health Network and the University is to keep our student athletes healthy, and when they do get injured, we support their desire to return to optimum health and competition as soon as possible," said Sue Willey, University of Indianapolis vice president of intercollegiate athletics.
About Community Health Network
Headquartered in Indianapolis, Community Health Network has been deeply committed to the communities it serves since opening its first hospital, Community Hospital East, in 1956. Now with more than 16,000 caregivers and 200 sites of care, Community Health Network puts patients first while offering a full continuum of healthcare services, world-class innovations and a new focus on population health management. Exceptional care, simply delivered, is what sets Community Health Network apart and what makes it a leading not-for-profit healthcare destination in central Indiana. For more information about Community Health Network, please visit eCommunity.com.
About the University of Indianapolis
The University of Indianapolis, founded in 1902, is a private, liberal arts university located just a few minutes from downtown Indianapolis. UIndy is ranked among the top Midwest Universities by the U.S. News and World Report, with a diverse enrollment of more than 5,500 undergraduates, 1,300 graduate students and 400 continuing education students. The University offers a wide variety of study areas, including 100 undergraduate degrees, more than 35 master's degree programs and five doctoral programs. With strong programs in the health sciences, engineering, business and education, UIndy impacts its community by living its motto, "Education for Service." UIndy.edu
About University of Indianapolis Athletics
The University of Indianapolis sponsors 23 varsity sports and supports nearly 700 student-athletes. The Greyhounds combined to win a school-record nine conference titles in 2017-18, with 12 consecutive top-20 finishes in the prestigious Learfield Directors' Cup standings, including six top 10s in the last seven years. The University has noted 73 Academic All-America® honorees since 2000, fifth most in Division II. The overall GPA for student athletes during the 2017-18 academic year was 3.2.