Employee training: Fall 2018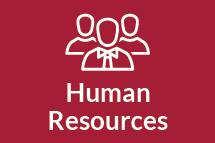 Beginning this Fall, employees are required to complete trainings related to:
Harassment & Discrimination (Title IX)

Managing Bias

FERPA Basics

Drugs & Alcohol at Work
These professional development opportunities help to 1) foster a networked institution by reinforcing the University's mission to pursue excellence, 2) focus on a holistic approach to risk management, 3) support our Higher Learning Commission's accreditation and 4) ensure we are compliant with federal laws and regulations.
Why these four topics?
Harassment & Discrimination (Title IX) – In the past, this training was optional. Prioritizing this topic supports the University's continued commitment to the safety of our students and community.
Managing Bias – There is a strong demand for diversity training across campus. This introductory module will prepare individuals with the knowledge, skills and cultural fluency needed for productive and effective intercultural relationship building.
FERPA Basics – This training will help employees understand their responsibilities related to handling student records and processing requests for student information.  
Drugs & Alcohol at Work – Federal grants require the University to have a drug and alcohol awareness program. This training will inform employees of the dangers of workplace substance use.
Each module will be hosted online through EverFI LawRoom, the University's online training portal. Each training will take on average 30 – 60 minutes to complete. You may stop and start these training sessions as needed, and training modules are self-guided. Your supervisor will allow you to complete the trainings during a typical workday.
You should have received an email on Wednesday, Sept. 26 with a link and instructions to access the trainings.
*If you've never used EverFI LawRoom at the University of Indianapolis, you must follow this link to establish your account and create a password. Subsequently, you will be able to access the system from the Employee tab on MyUIndy.
IMPORTANT: Please make note of your username & password for EverFI LawRoom.
You will have until Thursday, December 20 to complete all four trainings. Completion of training is a performance expectation for all University personnel.
Please note: student employees are not required to complete these trainings.
Thanks in advance for your understanding about the importance of this initiative, and as always, for supporting the University's mission to pursue excellence.