Inclusion & Equity Open Dialogue Session: Jan. 17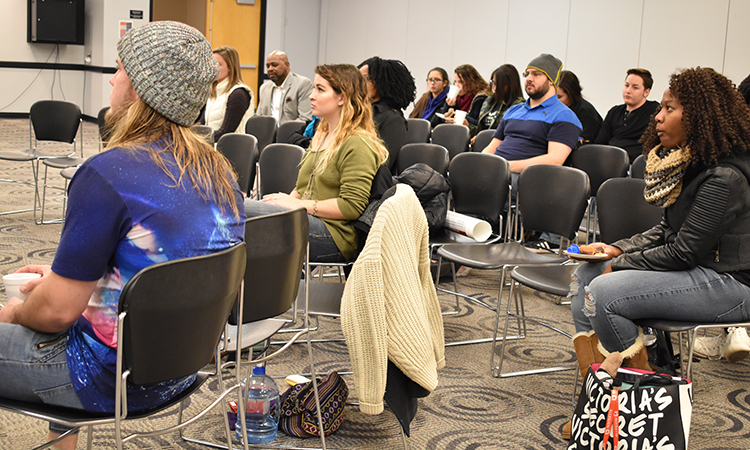 The Office of Inclusion & Equity will hold the first of its spring semester Open Mic Dialogue Sessions from 7 to 8 p.m. on Jan. 17, 2019, in the Schwitzer Student Center Schwitzer Basement Concourse. L/P credit is available.
The topic for Jan. 17 is human trafficking.
The Office of Inclusion & Equity (OIE) launched the Open Mic Dialogue Sessions in 2017 to help students better understand the value of intercultural engagement, civil discourse and constructive activism. OIE Ambassadors lead and facilitate the sessions, which follow ground rules such as establishing a "judgment-free zone" to encourage students to share thoughts on the discussion topics and to be open to a variety of opinions. See this 2017 article for more details.