Francesca Zappia '15 to participate in teen book festival RosieCon March 16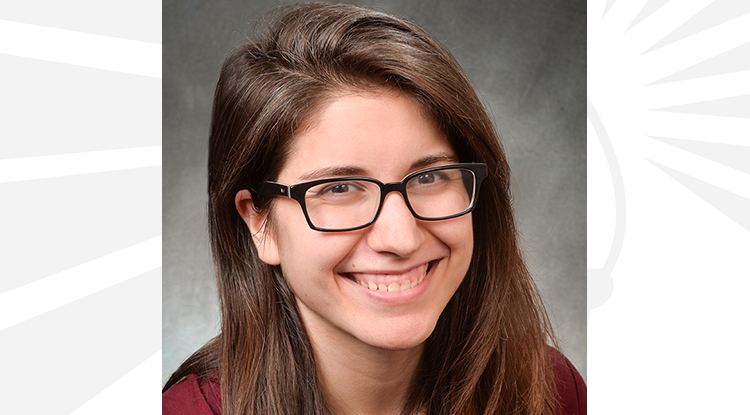 Francesca "Chessie" Zappia '15 (computer science), author of the young adult novels "Made You Up" and "Eliza and Her Monsters," will be a featured guest at the RosieCon Book Festival on March 16, 2019.

Hosted by Ben Davis High School, RosieCon is the first teen book festival to take place in Indiana. RosieCon takes its name from the Eliot Rosewater Indiana High School Book Award, a recommended reading list of young adult novels sponsored by the Indiana Library Federation.
Zappia recently appeared on Fox 59 to talk about the value of networking with young readers.
"It's really important to connect with teenagers because they're your audience. They're the ones who need to see themselves in books so they can learn and grow from the stories that they read," said Zappia.

Zappia, who works as a technical support specialist and academic liaison for the Office of Information Technology at the University of Indianapolis, will be among 28 young adult writers from across the country attending RosieCon. The event features panel discussions, autograph opportunities and other activities.
Zappia is the recipient of the 2017 Indiana Authors Award (emerging author category).

Watch Chessie Zappia's interview here.