Q&A: Antonio Toliver '23 (social work, religion)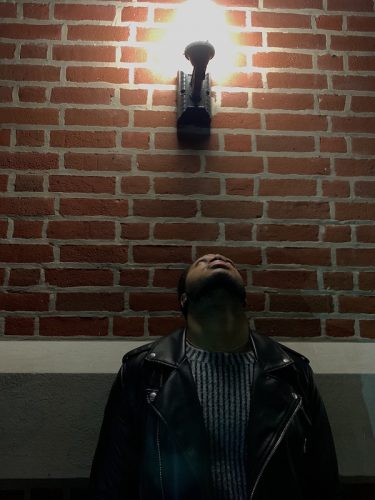 Antonio Toliver '23 is a resident assistant for the new Umoja Scholars living-learning community at UIndy. He's also responsible for bringing the Black Male Initiative to campus.
Learn more about him and the work he's doing to support fellow Hounds:
What are you studying and what extracurriculars have you been involved with at UIndy?
I'm a social work and religion double major, with a minor in entrepreneurship and concentrations in clinical and counseling studies and pre-theology. I was part of College Mentors for Kids. I am currently leading the Black Male Initiative (BMI) at UIndy. I am the person who decided that it was very needed at this school and found ways to make it happen. I am also a member of the Black Student Association (BSA). I am the Secretary for the Entrepreneurship Club (E-club). Outside of the University, I am the Youth Director at the Nazarene Missionary Baptist Church.
What motivated you to bring the Black Male Initiative to campus?
There were quite a few reasons why I was motivated to bring this organization to the University of Indianapolis. Before transferring here from Rose State College in Midwest City, Oklahoma, I was part of the Black Male Initiative (BMI) there and I was the President of an organization called "Brothers and Sisters in Action." I led the Black Male Summit there and coordinated the meetings for BMI.
So, moving back to Indianapolis and attending the University of Indianapolis, I immediately wanted to find out if this organization was active on campus so I could be a part and possibly bring the Black Male Summit here. I soon realized that BMI did not exist, and a lot of people had never heard of a "Black Male Summit." I looked at the opportunity as if it was a sign from God and it was my responsibility to do whatever it took to help my fellow brothers and peers. I looked at the retention rates for Black males and Black students and realized that this organization would be very beneficial for the overall betterment of the University. The University had Project Regalia, which is for the Black women on campus, but there wasn't anything for Black males. My goal is to be the voice for the voiceless and to help those who look like me at any given time.
What activities will be happening in the upcoming academic year and how can people get involved with BMI? 
Our goal will be to stay consistent with checking on our fellow black males at the university. During this time that will be very important. Another goal of this organization will be to increase retention rates, so the academic aspect will be very important. We will do virtual grade checks if it is not possible in-person. We will host as many virtual events and in-person events as we can. Black Male Initiative will also create spaces for Black men to be safe and vulnerable to discuss anything they would like to discuss. Although this is an organization for Black male students, I want to emphasize that you do not have to be Black or a male to support this organization.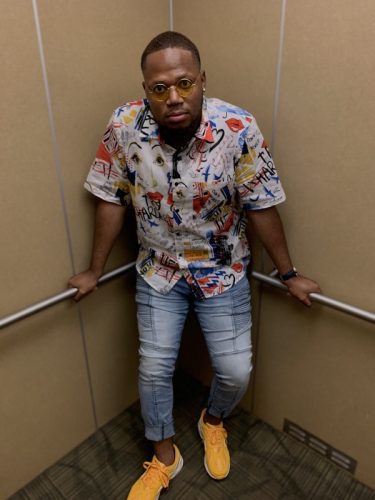 If you're interested in getting involved, contact me via email (atoliver@uindy.edu) and/or social media (@uindy_bmi on Instagram). We will be at Welcome Week to kick off the fall semester and we will also have some type of informational event so people can get involved.
Why did you want to be an RA for the new Umoja Scholars living-learning community?
I wanted to be an RA for this new living-learning community because it's right up my alley. It fits into my passion. It's brand new and it is another way for me to help those who look like me the best way I can. It will not only be a learning experience and a chance for growth for the incoming freshmen, but also for me. I hope to gain more knowledge on how to assess the needs of others, leadership development, and mentor development.
What kinds of programming do you have planned for Umoja Scholars during the upcoming academic year?
There will be programs on topics surrounding the climate in which we live: personal hygiene, mental health; things of that nature. The Umoja community is very important because too many times are people of color left in the shadows and not given the proper opportunities that others are given. This community will allow those who are a part of the community to not get lost during their freshman year, feeling alone and helpless. This community is important and much needed. Community in general is important. It is always good to have support, but it is a different feeling when you have support from people that have experienced similar things to you or look like you.
Do you have any mentors on campus? If so, who are they and how have they helped you?
I consider Dr. Amber Smith (Vice President & Chief Inclusion and Equity Officer) and Andre Givens (Director of Undergraduate & Adult Enterprise and Engagement in the School of Business) to be my mentors. They have helped out a lot with guiding me during my time here thus far. They have helped me to find many different resources and ways to get the Black Male Initiative started, and also helped me be a part of a lot of different things that will make our university better.
2020 has been full of challenges – what motivates you to keep pushing forward?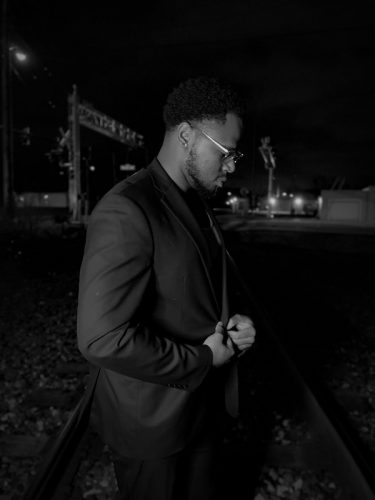 Failure is not an option for me. Although I have been dealing with quite a lot in 2020 and have been hit on all sides, I can say that I am pressing toward the mark. I am a Christian and I strongly believe that my faith has kept me and continues to keep me during these difficult times.
What would you like to do following graduation?
Following graduation, I will continue my education with my master's degree and then Doctorate. My goal is to have my own Family Practice counseling families and focusing on the youth. Mental health is very taboo in the African American community and I want to dismantle the stereotypes and make it more accepting. I have a lot that I want to do but just stay tuned.
How are your experiences at UIndy helping you prepare for the next steps in your career? 
I feel my experiences are making me more resilient and are teaching me life lessons and giving me the tools I will be able to use in the future to help others.
What advice do you have for incoming freshmen? 
My advice to freshmen would be to get involved. Don't overwhelm yourself, but definitely get involved. It is said that being involved helps you to maintain and do great during your college career. I would also tell freshmen to leave fear at home. Come to college knowing that you can do anything you put your mind to. Be Bold, Be Free, Be Heard, Be You and most importantly LIVE!
Anything else you want to add? 
Currently, I am working on a brand that I will be starting in the near future called "Marked III." It is an organization that allows people to understand that they are marked by labels we often give ourselves; labels the world places on us and traumas that we experience. Marked III will help people recognize that they are marked by the bad but also marked by the good and the greatness that is over their lives.
The goal of Marked III is to dismantle the negative connotation of being "Marked." As a Black man, I am Marked by racial trauma, mental health, along with many other things. I was born with a target on my back so I want to help everyone understand that I Am Marked and you may be Marked as well, but being Marked WILL NOT stop us from accomplishing our goals and it can be fuel to the fire that burns inside of each and every one of us. I want my peers to know that I am open and available to anyone if they ever just need to talk. I may not have all the answers but I'm sure I can help find the answers that they seek.
Have a great semester, have a great year, and be safe! Change is coming.
###
The Black Male Initiative is affiliated with the Office of Inclusion & Equity at the University of Indianapolis.