University of Indianapolis study finds increased risk of adolescent suicide associated with household firearm ownership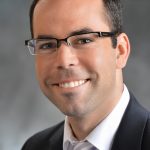 Study confirms safe storage provisions are associated with decreased adolescent firearm suicide
INDIANAPOLIS—New research from the University of Indianapolis shows that state-level gun ownership is strongly linked to rates of suicide among high school-aged adolescents, and gun ownership is linked more strongly to adolescent suicide than adult suicide. The research also determined that child access prevention laws, particularly those that require that gun locks to be included with all handgun sales, were associated with decreased rates of firearm suicide. 
The study, "Adolescent Suicide, Household Firearm Ownership, and the Effects of Child Access Prevention Laws," was published in the Journal of the American Academy of Child & Adolescent Psychiatry. Aaron Kivisto, associate professor of clinical psychology, was the lead author of the study. Co-authors include Katherine Kivisto, associate professor of clinical child psychology, Erica Gurnell '22 (PsyD), Peter Phalen '18 (PsyD) and Bradley Ray.

The study examined 37,652 suicides among high school-aged adolescents between the ages of 14 and 18 years old between 1991 and 2017, and found that slightly more than half of these involved firearms. Researchers found that for each 10-percent-point increase in state gun ownership, rates of high school-age adolescent firearm suicide increased by 39 percent compared to 18 percent among adults. This association between firearm ownership and suicide was approximately two times stronger among adolescents relative to adults, a significant difference.
The research also determined that child access prevention laws requiring safe-storage practices, and particularly laws requiring that gun locks be included with all handgun sales, were associated with decreased rates of firearm suicide. While these laws were associated with decreased firearm suicide across the lifespan, they were associated with significantly larger reductions in suicide among high school-aged adolescents compared to adults. This suggests that laws promoting safe-storage practices are uniquely suited to preventing youth suicide.
"Our results show that the relative risk of suicide for adolescents conferred by firearms is approximately twice that observed among adults. Although these findings highlight the risks of household firearm ownership for youth living in the home, we find promise in the observation that child access prevention laws mandating handgun locks and safe storage appear to reduce this risk considerably. These data suggest that the expansion of requirements that firearm locks be provided with all handgun sales, not only those through federally licensed firearm dealers, might reduce the impact of youth firearm suicide," Aaron Kivisto said. 
The results expand on Kivisto's previous findings related to Indiana's 'red flag' law, which found that risk-based firearm seizure laws provided one promising legislative strategy for reducing firearm suicide.

"In examining laws that would theoretically target suicide risk particularly among children and adolescents, these findings suggest that separate, targeted legislative solutions might be necessary for decreasing suicide risk among children, youth and adults," Kivisto said.
About the University of Indianapolis
The University of Indianapolis, founded in 1902, is a private university located just a few minutes from downtown Indianapolis. The University is ranked among the top National Universities by U.S. News and World Report, with a diverse enrollment of nearly 5,600 undergraduate, graduate and continuing education students. The University offers a wide variety of study areas, including 100+ undergraduate degrees, more than 40 master's degree programs and five doctoral programs. More occupational therapists, physical therapists and clinical psychologists graduate from the University each year than any other state institution. With strong programs in engineering, business, and education, the University of Indianapolis impacts its community by living its motto, "Education for Service." Learn more: uindy.edu.