UIndy announces Teacher of the Year nominees and winner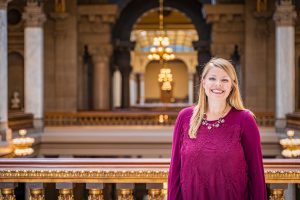 The University of Indianapolis is pleased to announce this year's Teacher of the Year Recipient as Laura Merrifield Wilson PhD, Associate Professor of International Relations. She began her tenure at the University of Indianapolis in 2013. Known for her unbridled enthusiasm relating local, state, and national political science to her students, Dr. Wilson has extended this reach into our community with her leadership in the UIndy Votes project and the newly-created UIndy Gender Center.
Dr. Wilson's passion, enthusiasm, and ability to translate her knowledge of political science was noted not only by the UIndy Teacher of the Year Selection Committee, but also by a former student who remarked:
As if the presence of Dr. Wilson in class is not enough, her ability to create educational content and understanding by connecting her students to the community is unrivaled. Dr. Wilson has taken her classes canvassing, to the State House, to voter registration events, to local community lectures, and helped set up meetings with local elected officials. Dr. Wilson is so intentional with relaying information happening in the community that she knows that her students will enjoy it in their free time. Her classes have taught me how valuable understanding state and local policies is and this has encouraged me to get involved in local politics and advocacy after my move to (graduate school) in Georgia.
Dr. Wilson recognizes the challenges of teaching political science in today's deeply partisan society. She notes that students often come to class with strong opinions, some with substantial political knowledge and others with a lack of background experience. Her goal, however, is to create an environment where students can share diverse perspectives, develop critical thinking, and express their knowledge in thoughtful and caring ways. She cues students to fact check, to gain the tools for thinking deeply about how institutions work within society.
The Teacher of the Year Committee noted that Dr. Wilson models practices for encouraging students to openly share diverse perspectives, and to see view points from multiple lenses. She finds heart-to-heart conversations assist in discussing what could be divisive issues.
Although learning to teach in a hybrid style during in a pandemic has been challenging, Dr. Wilson has risen to the challenge via her integration of varied technology tools like Zoom, breakout spaces and Google Jamboards.
Congratulations, Dr. Merrifield-Wilson, for inspiring so many UIndy students to be caring, critical thinkers! Your reach extends throughout our entire community!
There were many deserving nominees for Teacher of the Year this year, please see those nominees below and help recognize their positive contributions to the University and its students:
Eduard Arriaga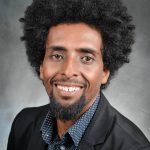 Dr. Eduard Arriaga is an enthusiastic learner, bringing experiences of teaching in different cultures and a passion for sharing knowledge to the classroom. He continues to use reflection to ensure the needs of students are met, with humor, compassion and a joy in learning together. He is patient with the students and gently corrects challenges to create meaningful and successful learning experiences.
Katie Boucher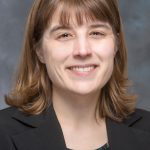 Dr. Katie Boucher does an outstanding job in making statistics understandable for students in psychology.  She is well prepared and is clear in her written and verbal instruction. She loves helping students develop skills in statistics while also considering their own passions.  Dr. Boucher loves when students are able to make connections between data and things they have learned in class.
Christie Flint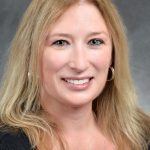 Professor Flint has a very clear passion for the profession of nursing and educating students. She states that students are her purpose in her teaching. Professor Flint uses real life and interesting examples in her teaching and employs multiple formative assessment and feedback opportunities. Professor Flint says "My worst day teaching is my best day in other jobs."
Stacey Gaven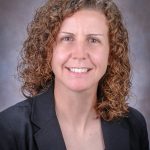 Dr. Gaven is incredibly passionate about the field of athletic training and that passion shows in her hopes for student learning, for facilities to better prepare them for the future, and her hope that learning is fun and deep and creates life-long relationships. She makes the best of every situation with compassion and enthusiastic engagement. In her classroom,  she makes sure to use active engagement, demonstration, and practice techniques to reinforce content.  She makes it a point to create a positive learning environment while still having high student expectations.
Michelle Itczak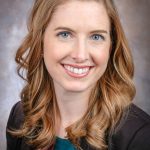 Professor Itczak very clearly mirrors for students the kind of approach expected of them as mental health professionals, identifying their needs and providing one-on-one support as needed to encourage academic success and identify burnout. Committed to creative approaches to engage students, she argues that expression is an integral part of Art Therapy and ensures that her classes are conducted in a manner that engages, restores, and rejuvenates the students.
Jean Lee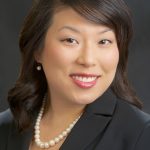 Dr. Lee  shows remarkable depth beyond just identifying common barriers to math learning. This is evidenced by her insistence that  incorporating values in teaching, mentoring, and course planning that directly support equity in many aspects of that term is a crucial part of her job. Jean shows amazing flexibility and creativity in creating learning experiences that excite and engage, and creates a cadre of "student leader" colleagues to improve STEM and math education. She also demonstrates a remarkable ability to relate content to theory and the development of the mathematical identity of her students.
Kathy Martin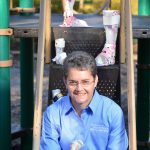 Dr. Kathy Martin is an exceptional practitioner who enhances material with real-life examples that help students to consider and apply content.  She clearly has a passion for the profession of physical therapy and growing her students as professionals.  She is professional yet genuine, calm, and personable.  She engages her students throughout class and invites them to apply and critically consider content.  In her reflective approach, she truly models what she teaches.
Alli Snyder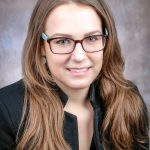 Dr. Alli Snyder has a great mastery of the content of data analytics, exemplified by her content articulation and the use of relevant and current examples to stimulate students and support content application.  She takes time to provide individualized help and guidance to her students as they meet course goals and face real-word challenges.  While developing and implementing this new program, she has maintained her focus on student success into the future and sustained program growth.
Dan Vice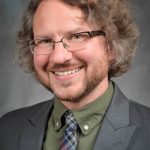 Professor Vice is instrumental in welcoming students to the classroom as first year college students, making required courses relevant and revealing.  He has a clear passion for literature and thinks deeply on the subject. He encourages students to critically think about pieces of writing and to share diverse perspectives.
Colleen Wynn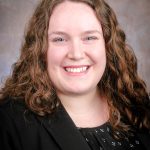 Professor Wynn is a thoughtful educator who is aware of her classroom and its needs at all times. She conducts her lessons in a dynamic and systematic manner that addresses the core aim of the class and has skillfully adapted to teaching during a pandemic. Professor Wynn focuses on engaging students in the learning process of managing data through a variety of active learning strategies. It is clear that she loves sharing  knowledge and getting students excited about sociology.  She focuses on encouraging students to think in a new way.