UIndy Department of Criminal Justice Celebrates 50th Anniversary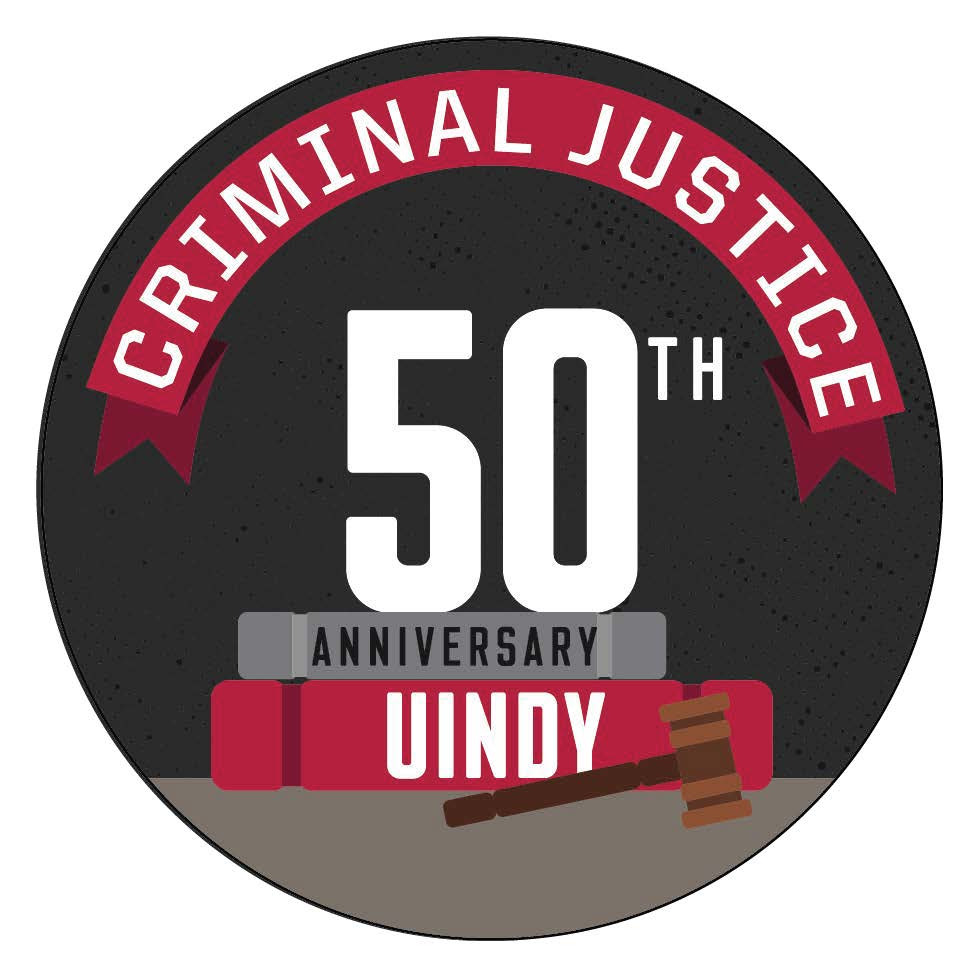 The Department of Criminal Justice at the University of Indianapolis is celebrating its 50th anniversary this year, continuing its reign as one of the longest-running criminal justice programs in the state of Indiana.
Established in 1972, the Criminal Justice program at UIndy began by offering an associate's degree funded by a federal grant that then-University-president Gene Sease secured the prior year. The first Director of the program was retired-Secret Service agent Ken Hale, who would later go on to become Chief of Police for the city of Indianapolis.
Dr. Kevin Whiteacre, Professor and Chair of the Department of Criminal Justice, joined UIndy in 2007.
"Our history is significant because, since our inception, we have been active partners with agencies and professionals in the field, producing police chiefs, commanders, and other leaders in criminal justice and beyond," said Dr. Whiteacre. "We are part of a very proud tradition, and this Golden Anniversary is a chance to recognize our role in and responsibility to that legacy."
50 years later, the program has grown to become the second largest major housed in the Shaheen College of Arts and Sciences, with over 120 students enrolled. The program offers three concentrations to prepare students for their chosen career paths within Criminal Justice: law enforcement; crime scene investigation (CSI); and corrections, in addition to a generalist track.
The program has celebrated many milestones since its 45th anniversary. In 2017, the Crime Scene Investigation (CSI) track, which was designed in collaboration with then-Director of the Indianapolis-Marion County Forensic Services Agency (I-MCFSA), Mike Medler, to ensure the curriculum met the hiring needs of the agency. A few years later, UIndy's very first CSI graduates found employment with the I-MCFSA, the Marion County Coroner's Office, and the Indianapolis Metropolitan Police Department (IMPD). Meanwhile, students from the other tracks continue to find jobs in law enforcement, probation, corrections, and other fields throughout the area and state or go on to law school and other graduate programs.
Also in 2017, the department opened the Criminal Justice Education Lab, a house that serves as a dedicated space for hands-on learning labs for a number of different Criminal Justice courses and as a test and training site for the I-MCFSA. It is the first and only lab of its kind in the state.
As the department looks ahead to its next 50 years, Dr. Whiteacre and fellow faculty members, Dr. Bruce Biggs and Dr. Bobby Potters, are working to increase the number of experiential learning opportunities available to students. Experiential learning provides students with hands-on, real-world experience, which will better prepare them to move into the field.
One thing that has not and will not change is the department's dedication to providing its students with a comprehensive and rewarding educational experience.
"Importantly, one principle that has not changed and has always guided the program in all its various forms is a focus on the employability and professionalism of our graduates," said Dr. Whiteacre. "The program has always sought to prepare students for an uncertain future in an uncertain world."
To learn more about the Criminal Justice program at UIndy, visit https://uindy.edu/cas/criminal-justice/.