2023 Alumni Honors & Recognition Celebration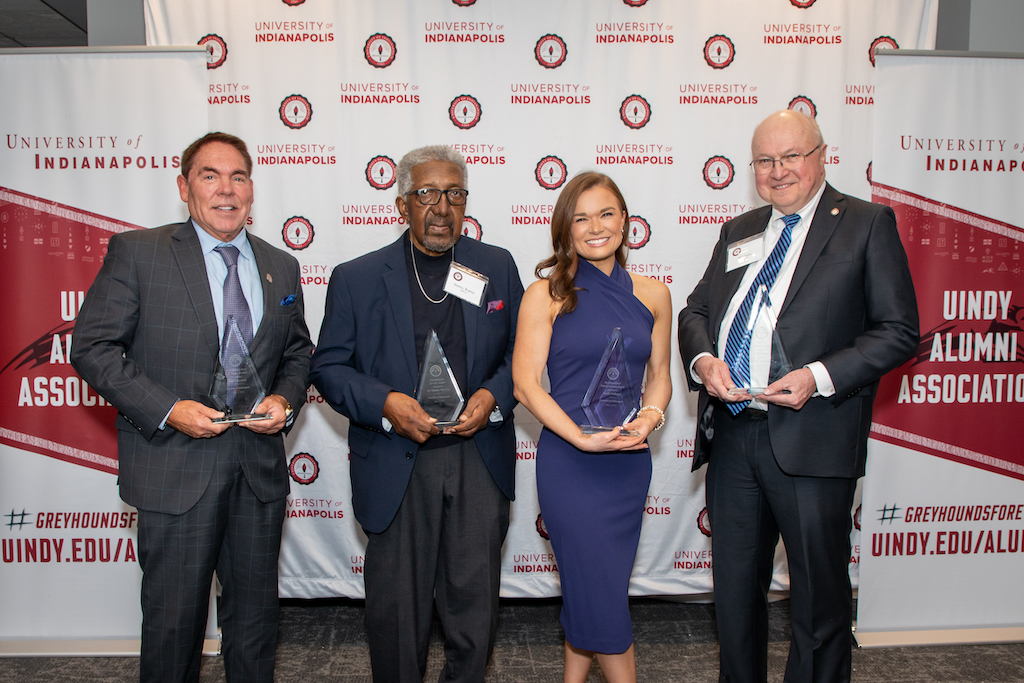 The University of Indianapolis's Alumni Association held their annual Alumni Honors & Recognition Celebration on May 4, 2023. Three Greyhound alumni were given awards: Kayla Sullivan '15 received the Distinguished Young Alumni Award, Richard Stierwalt '80 received the Distinguished Alumni Award, and Stanley Warren '59 received the Education for Service Award.
The Distinguished Young Alumni Award recognizes and honors an alumnus and/or alumna of the University who, while still relatively young, has made outstanding contributions to his or her community.
The Distinguished Alumni Award recognizes outstanding professional accomplishments or long-standing devoted service in a chosen occupation or profession. The level of accomplishment or service must clearly distinguish the alumnus or alumna among his or her peers.
The Education for Service Award recognizes an alumnus or alumna whose life work has exemplified a fulfillment of the philosophy underlying the University's motto "Education for Service."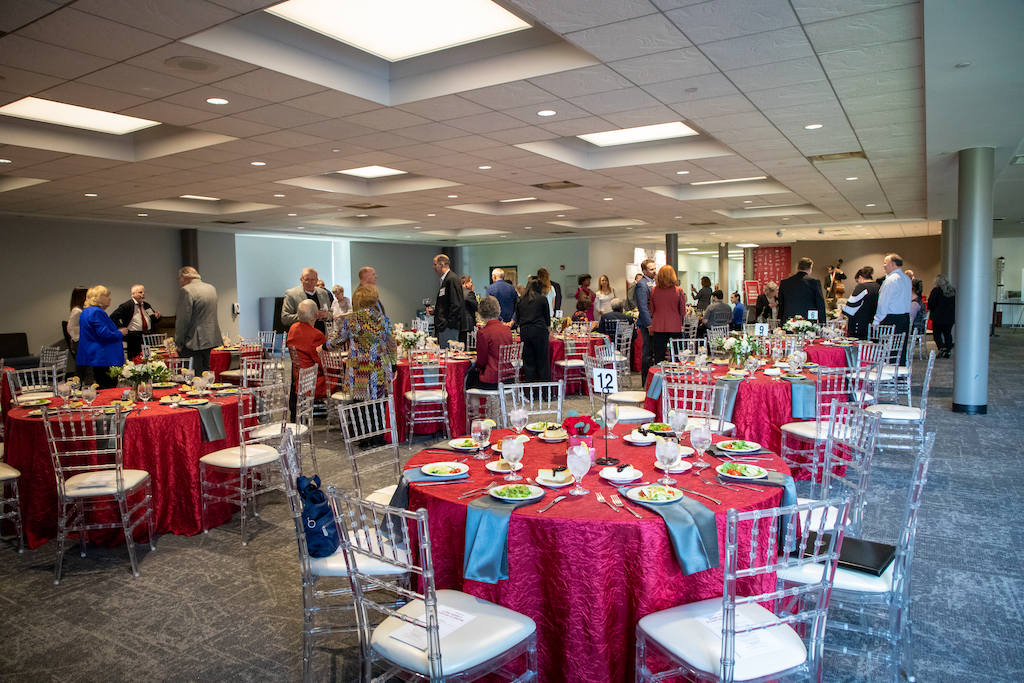 Additionally, one final award was given during the evening's programming which was a surprise to attendees and the honoree. Chair of the Board of Trustees, David Resnick, presented Interim President Phil Terry with the Honorary Alumni Award. This award is given to recognize individuals who, although not graduates of UIndy, have clearly demonstrated their commitment to the University over a significant period of time.
Interim President Terry has served for 10 years on the Board of Trustees, including a two-year term as its Chair. During this time he was named the University's "Executive in Residence," a role in which he utilized his extensive professional network and experience to help mentor students and alumni through the Stephen F. Fry Professional Edge Center. And of course, during this past year he has served as the first Interim President in the institution's history.
"Not only has Phil given freely of his time and expertise, he and his wife Janet have been transformational benefactors for students who need help finding the resources to be successful in higher education through the Terry Center for Campus Connections," Resnick said. "We cannot thank him enough for all he has given in support of our students, faculty, and community. But, tonight, we can make him an alumnus and a Greyhound forever."