UIndy Logistics Students Gain Hands-On Manufacturing Experience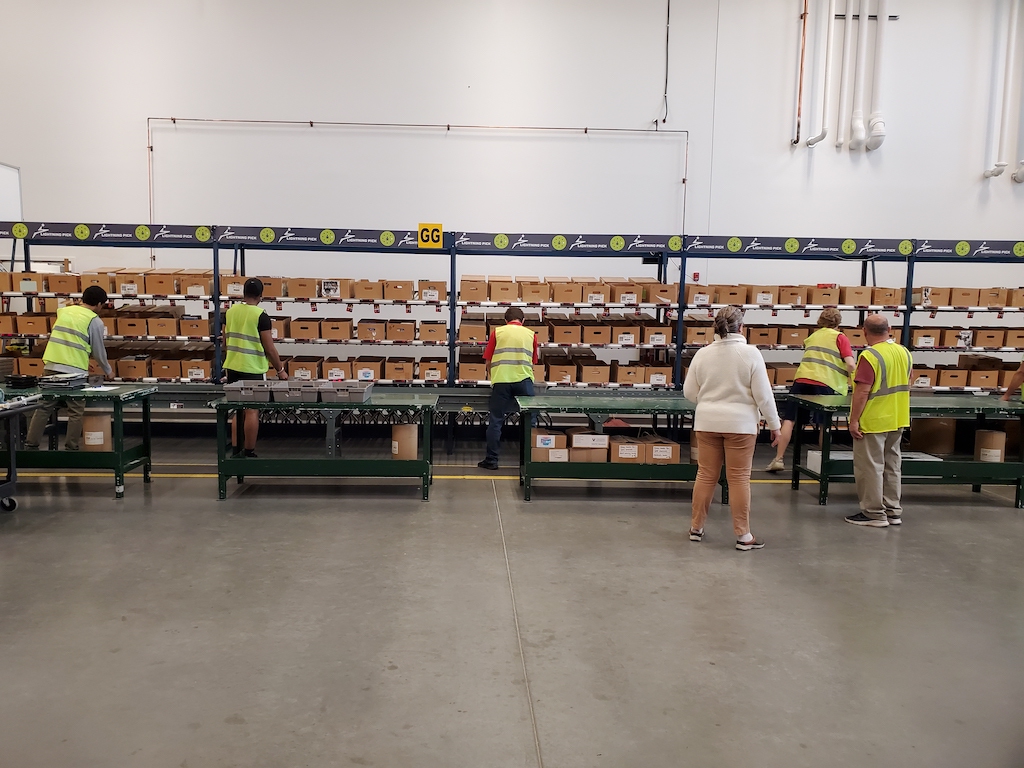 Indianapolis offers amazing opportunities for young adults just starting out, and as Indy's namesake University, the University of Indianapolis is in the heart of these opportunities. Two UIndy classes, SCM 485 and 488, Logistics and Materials Management, are able to get hands-on learning experience and make connections in the Indianapolis area.
Not only do these students get to see this work in action, but they also receive certifications in The Occupational Safety and Health Administration (OSHA). "They get to understand the government regulations that are associated with working in logistics and material management," said Craig Seidelson, Assistant Professor of Operations and Supply Chain Management at UIndy's School of Business.
Students are able to leave the classroom and work with technology, teams, and manufacturers they wouldn't normally get to work with until they graduate. "Recently, our students worked with Kohls.com at their manufacturing plant," Dr. Seidelson said. "They're one of the top 10 distribution centers—in terms of size—in the state of Indiana. It also has the latest in automation, so students get to work with impressive technology when they're there."
Dr. Seidelson also explained that one of the goals of this partnership is to allow students to step away from the individualistic learning environment and transition to a teamwork mindset. "One of the things the clients tell us is that it's very hard to hire people that know how to work with other people," Dr. Seidelson said. "So if the students can come out of this exercise knowing how to work with others, that's a success."
Students work about two hours per week in person at these manufacturing plants, and receive lab credit. "For the amount of time and work they put in, they really should receive credit," said Dr. Seidelson. When researching what kind of project his classes should do and who they should work with, Dr. Seidelson keeps in mind the time commitment and effort needed. He doesn't want students to be overwhelmed, especially with everything else they'll have going on during their semesters, but getting this in-person experience is important to their development as young professionals.