Alumnus designs scale model of Good Hall for 2017 holiday card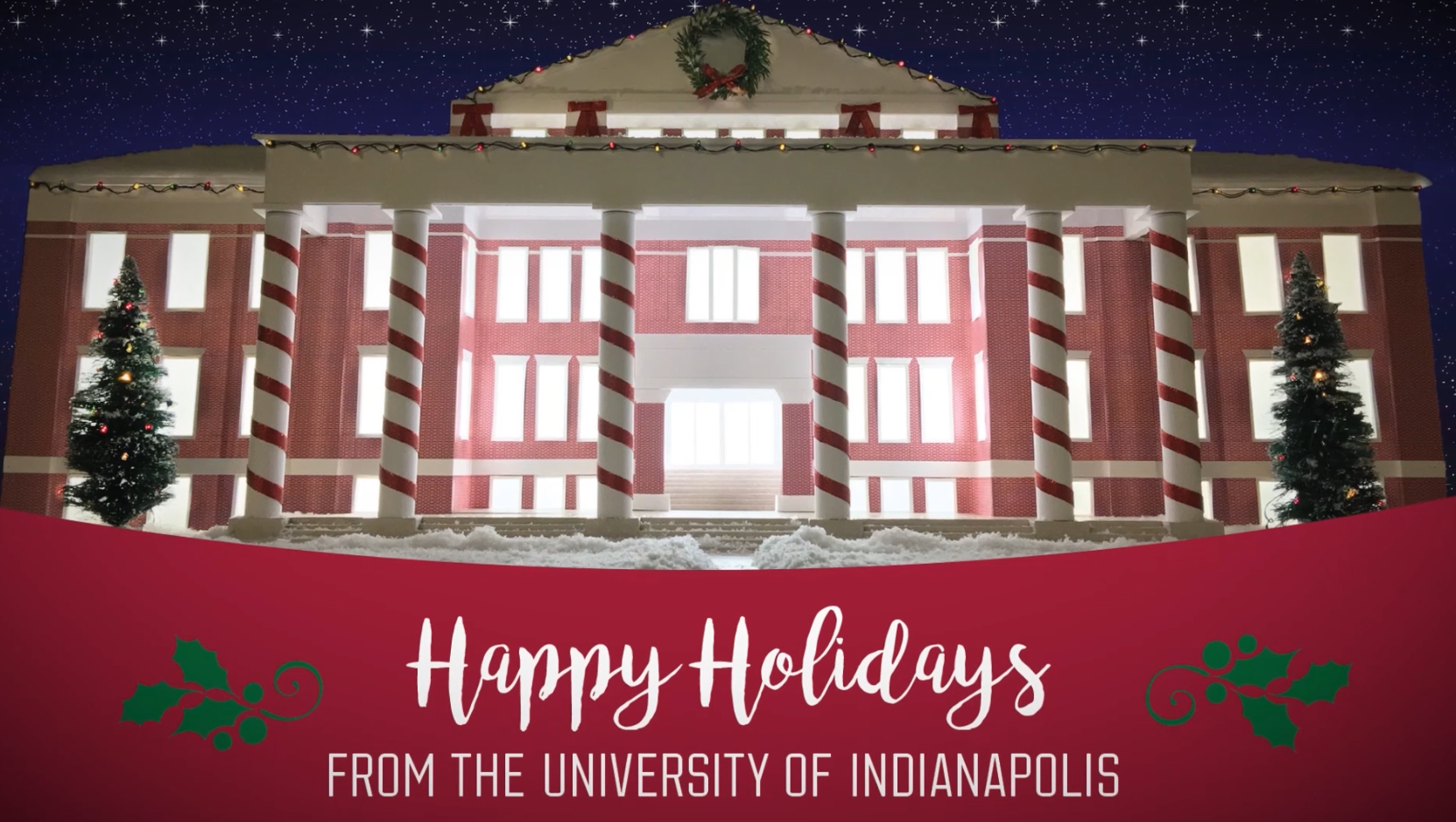 Visual communication design graduate Daniel Del Real '05 offered his creative talents for this year's University of Indianapolis holiday card.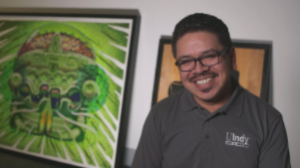 Good Hall was an easy subject choice for Del Real—it's where he held his first public art show during his senior year and he attended classes there every semester as a student as well.
"UIndy has managed to keep that tradition going today," Del Real said. "All students are still going into this building for classes during their time on campus."
While designing the card, Del Real built a scale model of Good Hall and adorned the building with miniature holiday decorations, ribbons on the columns and artificial snow. He even provided lighting on the inside of the model. He said he drew his inspiration from a card he received from a friend depicting a Christmas village. Once the model was finished, he photographed it for the University's holiday card.
"It's really wonderful to give back to the University," Del Real said. "My fours years at UIndy were some of the best years of my life. So, to see that it has come full circle, I was glad to create this for UIndy."
Del Real explained his biggest challenge was getting the proportions right. To do this, he said he measured the windows on several images provided by the University to assign a scale for each detail of the building, including the bricks, molding, columns and steps. Watch this short video to hear about his creative process.  
Because renovations are underway to restore Good Hall's two-story portico and six columns at the main entrance, Del Real said, "this is an opportunity for incoming students to really see the potential of the building with the portico."
The scale model of Good Hall will be on display at the Krannert Memorial Library following the holiday break.
Del Real is the resident artist at the International Marketplace Coalition, working to forge relationships between businesses, community and artists through public art programs and installations that enrich the International Marketplace neighborhood on Indy's northwest side.
He received the University's Distinguished Young Alumni Award at the Honors & Recognition Dinner in September. He also partnered with current students to create greyhound vignettes that were on display at that Homecoming event.