Supply Chain Students Lock-Up Projects with Fastenal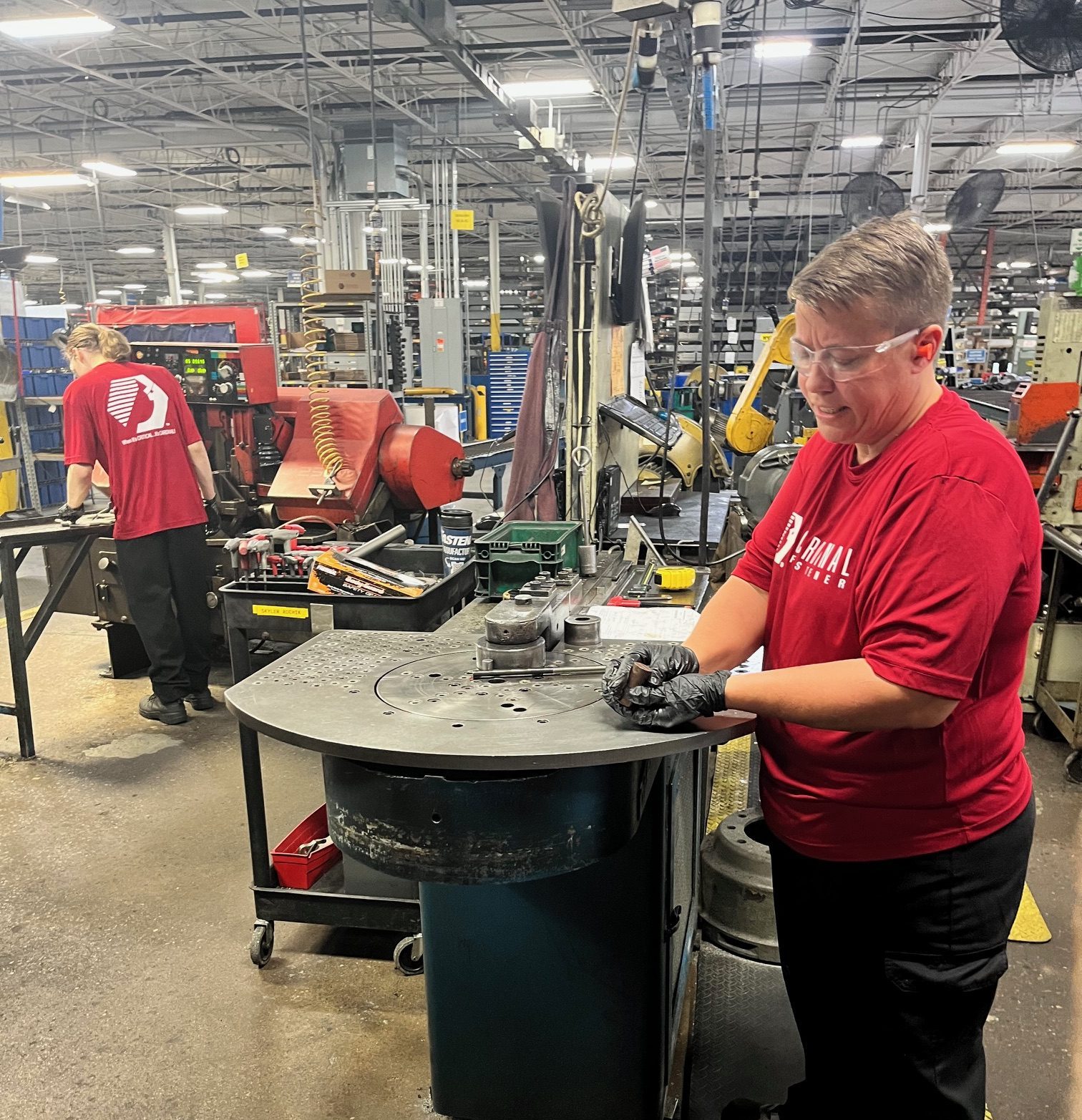 Written by Addison Campbell
Business students share their quality management, operations management, and quantitative analysis expertise with area businesses.
UIndy and the business community rely on each other in deeply connected ways that go beyond employment opportunities. For example, UIndy business students – both undergraduate and graduate – work on applied projects with organizations like industrial supply chain solutions provider Fastenal on quality management, operations management, and quantitative analysis.
Project examples include:
Determining the optimum number of employees in the kitting department based on student-created sales forecasts as well as student-conducted time studies and value stream maps;
Calculating optimum inventory reorder points and reorder quantities based on student-created sales forecasts as well as student-made value stream maps; and
Determining process stability and predictability as well creating a capability index to tell how well a system can meet specification limits and a sampling plan producer's risk for the manufacture of U Bolts at Fastenal.
The Indianapolis business community connects with Craig Seidelson, associate professor of operations and supply chain management, as he sources the projects for students. With more than 20 years of experience in manufacturing, Seidelson understands the challenges organizations face and how UIndy students can contribute to finding solutions.
"Prior to each term I work with Fastenal managers to ensure their project needs align with our course learning objectives," explained Seidelson. "In the classroom, I need to be somewhat flexible in terms of the order in which we teach some material and its content to ensure students have the skills necessary to take on projects."
An additional point that Seidelson noted is that meaningful student applied projects with industry clients require a complete project-focused curriculum in which all lectures and in class hands-on exercises center around teaching students the hard and soft skills necessary to produce client deliverables.
"External examiners grade student work to ensure our deliverables are met and skills developed," said Seidelson. "Some of those external examiners are from the client company. Others are Green Belt examiners who issue students a certification if deliverables meet the quality standards of industry. All of this requires a substantial investment in student effort and time."
In addition to Fastenal, UIndy business students have taken on projects with Kohl's.com, Caterpillar, Peterman Brothers, Allison Transmission, Endress Hauser, MW Cold, and the Indianapolis Indians Baseball team.
"Many students who have worked on these projects also have been hired by these organizations," said Seidelson. "Some of our alumni who worked on Fastenal projects as students have actually gone on to manage our projects at Fastenal in subsequent years."
According to Tyler Will, a sophomore finance major, the student-run UIndy Supply Chain Club further engages with Fastenal outside of the classroom.
"Our club has established a strong partnership with Fastenal that includes taking club members on a tour of their distribution center each year, creating internship and job opportunities, and allowing new students to learn about the company through interactive speaker events in supply chain courses."
Organizations interested in tapping into the expertise of UIndy business students should contact Riley Gibb in the School of Business at gibbr@uindy.edu.